Retreat Registration May 11 – 14 2023
Retreat Booking
Select the accommodations you prefer, the amount indicated is the Complete Retreat Fee. Note: The fees vary based on accommodation type only.
See details below for more information on what is included the Retreat Fees.
---
The Accommodations
The Rockhouse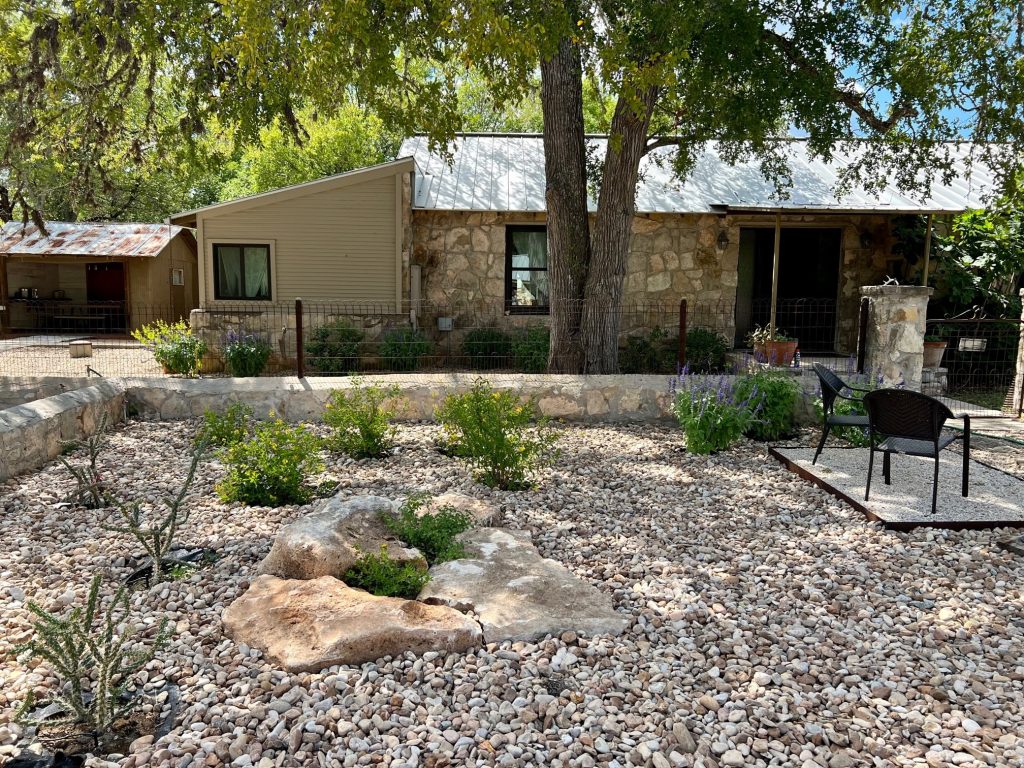 This special house has two bedrooms with a queen-size bed, an attached full-bath house, screened-in porch, and a large stone indoor fireplace for candle use only.
Enjoy the luxuries of a quiet, private respite under the stars at night away from the outside world.
The Bodega House
The Bodega House, a modern industrialized home with warm rustic ambiance. It features three private bedrooms, a bunk bed room with four beds, and two ultra modern full bathrooms with showers. The common area includes a fully equipped modern kitchen, dining area, and a lounge – perfect for reading and relaxing. Our Little Library in the lounge has a selection of eclectic books available for guests. Enjoy the healing effects of our infrared sauna or chill out in your private outdoor sitting area.
The Casita House
This cozy two bedroom stone house has a king-size bed, full-size bed, and one full bath offering a quaint get-away with total privacy. Relax and sink into the soft cushy furniture next to your private large outdoor fireplace and backyard patio.
Additional amenities:
Outdoor grill
Horseshoe pit
Camino Ranchito Campsites
Camino Ranchito offers 2 campsites conveniently located near the Yoga Barn with a full bathroom.
Each campsite has space allocated for 3 large tents to be pitched.
(bring your own tent and camping equipment)
---
Included in the Retreat fee:
Accommodations – 4 days / 3 nights

Something for all Budgets
9 Rooms in 4 Houses (3 King, 5 Queen & 1 Full)
1 Bunk room
Camping

Meals – 4 days

Thursday – Dinner
Friday – Breakfast, Lunch & Dinner
Saturday – Breakfast, Lunch & Dinner
Sunday – Breakfast
Sattvic – Vegetarian/vegan freshly prepared, no onions, eggs, garlic or mushrooms
Herbal Teas, Coffee and Water
Fruits available throughout the day

Practices

Thursday – Power of Relaxation and Chanting / Discourse
Friday – Yoga (am and afternoon), Meditation & Sangha
Saturday – Yoga (am) Restorative Yoga (afternoon), Meditation & Puja
Sunday – Yoga (am) & Closing discourse Q&A

Free Time / Self Contemplation
Use of yoga mats and props
Hot Sauna Room
Not included in the Retreat Fee
Transfers to / from Ruby Retreat at Camino Ranchito
Flights